Polecam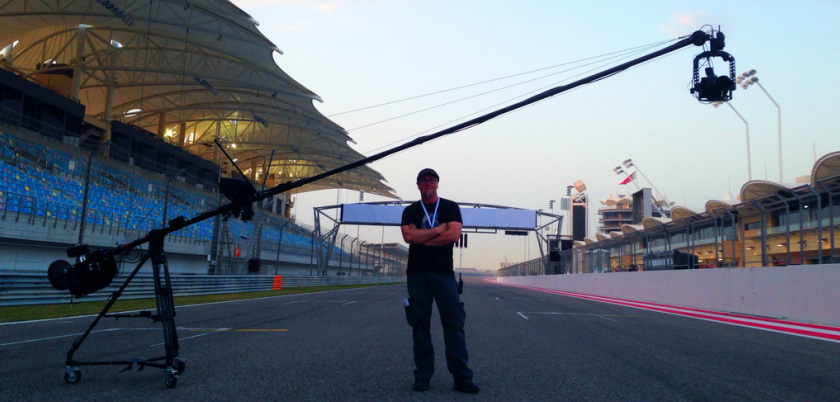 New for 2017 - 4K and Gyro Stabilisation
Pedestal's rigs are now equipped with the fabulous Ronin MX gimbal system and is the
perfect match for Polecam.
The Ronin is a well know industry unit and provides 3 axis, gyro stabilization. The Ronin adapter simply slots into the existing Bosher Levelling System and connects to the Ronin via a simple, quick release mechanism. This allows the Ronin to be removed very quickly and can then be used for other, non crane shots. This systems has flexibility, increased production values and value for money.


Coupled with the superb Sony A7sii, all Pedestal's rigs now shoot full frame 4K...as standard!




---
The Sony A7sii...as standard!
The Sony is a massive leap in quality for the Polecam and provides cinema quality images at no extra cost. Using a Full frame 35mm sensor and stunning Sony/Canon EOS lenses, Polecam really has come of age.

Chris says, 'This Sony allows me to offer unquestionable image quality to clients. As i now use the Ronin MX on the Polecam it can be removed from the rig and used as a full second unit. Fabulous value for money!'

Polecam

'The Polecam, especially when paired with the Sony A7Sii, offers an unprecedented combination of flexibility, portability, cost control, and stunning production value. Television workflows are demanding ever-increasing quality in ever-decreasing amounts of time; Chris Taber and Polecam make that possible'
Jonathan Taylor, Producer, AMS Pictures, Dallas




---
So, what's a Polecam?
Polecam is a unique, single operator camera crane that, simply put, allows you to put a crane where you can't put a crane. Designed specifically to be lightweight and easily transportable, it rigs in under 15 minutes and de-rigs in less than 10 allowing multiple re-positioning resulting in greater production values.
The remote pan and tilt head is operated with a joystick and allows full 360 degree control.
The length of the carbon fibre pole is configurable by the number of sections slotted together from 1.5 to 6 and this length can be reconfigured quickly during a shoot, without tools.


---
Medical Filming - Bespoke Camera System
One of Pedestal's rigs has been modified specifically for use in medical theatres. Over the past few years PTV has filmed procedures for both the private sector and the NHS including Cleft Pallette, Hip Replacement and Resurfacing, Brain surgery and a full Oesophagus removal that took 6 hours.
This most privilleged part of PTV's work has given us wonderful opportunities to film the work of highly regarded surgeons which allows them to teach their technique to others. It's without a doubt one of our favourite things to work on and is hugely rewarding.

---
Pico High Speed arriving soon....

The Antelope PICO Extreme Slow Motion + Live Camera System is designed to offer spectacular extreme slow motion and previously unrevealed details from vantage points where no other camera has gone before PICO records with up to 350 frames per second in native HD.

This is two cameras in one, as it offers a live image that can be cut to at any time as well as supplying up to 350fps at the same time!

The system is based on a 2/3" CMOS 2K chip and guarantees high detail and unsurpassed light sensitivity. The unique deflickering technology eliminates lighting related flicker in real-time. Click

here

for more info
---
FishFace





---




With 'FishFace' a whole new world of possibilities is possible.
FishFace, is a completely submersible pan & tilt unit. The head can be used to a depth of around 4 metres (13 feet). The ability to provide water to air transition shots easily raises production values enormously and look fantastic. The domed port at the front of the waterproof housing allows water to clear quickly and the full 360 degree control is retained allowing the operator maximum flexibility.
Polecam is compatible with a variety of tripods allowing it to work and remain stable in all sorts of terain, be it on a rocky river bed or on the slippery deck of a boat.

The FishFace head can be used on Polecam at it's maximum length which gives you a reach of 26 feet (8 metres), or 20 feet (6 metres) when using the standard five sections of carbon fibre. To overcome the problem of buoyancy the carbon fibre poles supplied with FishFace have been drilled with holes to allow water to flood in and out easily.

Fishface, makes the impossible shot….possible

---